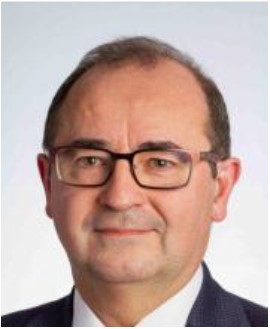 Palliative Care development across Europe: lessons from the Atlas 2007, 2013, and 2019
Abstract
Introduction: The EAPC Atlas of Palliative Care in Europe 2019 is the widest regional descriptive study on national palliative care development to date. 51 WHO-European countries were included and 321 experts in national palliative development participated. The Atlas presents the general development of palliative care describing advances in policies, education and training, use of medicines and development of specific services. For the first time, the level of integration of palliative care into health systems and the development of specific resources for children were explored. A systematic review of national development indicators followed by a Delphi international consensus process with experts were used to build the EAPC Atlas 2019 questionnaire. New indicators approaching palliative care integration were identified through in-depth interviews and a rating process with diverse EAPC Task Forces´ leaders. The questionnaire was electronically sent to the network of key informants and gathered data were analyzed and compared with prior studies.
Objectives: To assess current trends in Palliative Care progress in Europe considering the WHO-Public Health Strategy domains explored in the Atlas 2019.

Results: Over five million people dying each year in Europe experience serious health-related suffering. More than 6,388 specialized palliative care services were estimated to exist in Europe. With respect to 2007 and 2013's previous Atlases, there is a general trend to increase the number of specialized services throughout the region, especially in Western Europe. The best provision of specialized services is identified in Austria, Ireland, Luxembourg, Lithuania, Belgium, Sweden, Poland and Iceland, with more than 1.5 services per 100,000 inhabitants, approaching the recommendation of 2 services per 100,000 of the EAPC. Half of European countries have less than 0.7 services per 100,000 inhabitants. A legal framework has been generalized in Europe that facilitates the provision and organization of services, resulting in over 63% of countries having laws or decrees related to palliative care. There is a clear tendency for palliative care to be part of the compulsory medical education of Medical and Nursing degrees. Palliative Medicine has a specialty, sub-specialty or equivalent certification in 29/51 countries. Opioid availability remains limited and uneven: it is higher in Western European countries and only 38/51 countries have immediate release morphine in pharmacy offices. There is concern to improve the integration of palliative care in primary care: in 12 of 34 countries, there are patient identification systems. The integration data in Cardiology is very incipient, identifying some reference centers in 11 countries. The palliative care volunteer movement is gaining relevance, especially in Anglo-Saxon and Central European countries. In Europe, 38 countries have developed specific palliative care resources for children.
Conclusion: Although some improvements in palliative care provision seem to be a solid trend in the last decade, the increase in the need for palliative care and its yet insufficient coverage claims the establishment of a global strategy to be urgently implemented.
References
- 2nd International Symposium on Palliative Care
Refbacks
There are currently no refbacks.
ISSN: 2346-8491 (online)